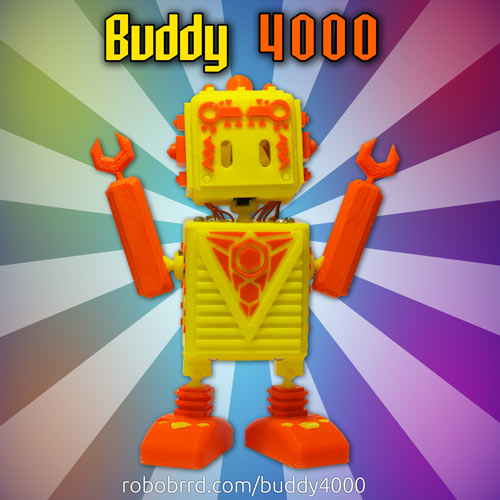 Thanks to writing buddy of mine Devin Watson to bringing this to my attention, here's a fun 3D printing and electronics project that makes a fun toy for the kids.
Buddy 4000
is a 3D printed robot with electronics and servos embedded to make it dance. Instructions are
available on Robobrrd
and they'll even sell you the printed chassis sans the electronics components. Personally I'd rather have a kit with all the electronics components. But it looks like a fun one.
Ironically two of the parts, ball joints on the feet, have to be printed with supports and are exactly the sort of thing
I'm having trouble with
right now...